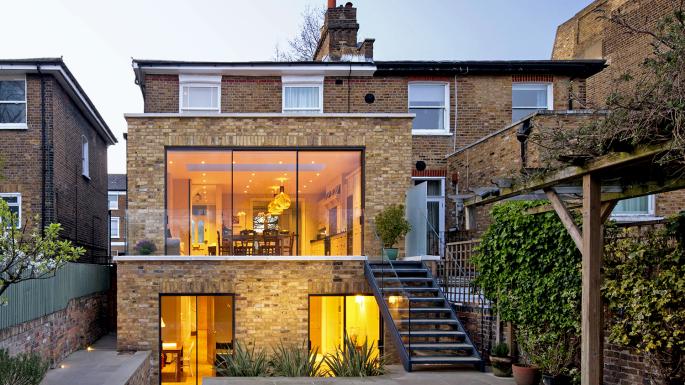 The golden rule before starting a home renovation project is to prepare a detailed plan and an entire budget breakdown with your Cambridge builders. This should be done before you start choosing any tiles or wallpaper designs for your new rooms. Here are some tips to help you analyse the project to understand the scope and investment required by the time you hire your builders in Cambridge. 
For an approximate idea of what your renovation budget should be, you should consider the value of your home in its entirety. This means that you should try to spend less than 15% of your entire home's value on remodelling a single room. Otherwise, you might overspend on the home renovation that would not proportionally add value to your property. For example, if your home's market value is a hundred-thousand pounds, then you should only pay your Cambridge builders around fifteen-thousand pounds to remodel the kitchen. You can spend significantly more on a renovation project if your house's market value is much higher too. Then you can rest assured knowing that you are making a worthy investment that is proportional to the market value of your home. 
Before locking down a budget for the renovations, you will need to plan how to finance the project. If you are securing a loan or paying in cash, the budget for your kitchen or bedroom remodel will need to be within the limits of your available funds. You might take out credit from the bank and can only spend the amount you are granted, despite the overall value of your house giving you the option of putting more money down. When you hire your builders in Cambridge, speak to them about your budget and how you are financing it. The Cambridge builders will also remind you to set at least 10-20% of funds aside in case there are some unexpected expenses, especially at the last minute. This is necessary because anything can go wrong and result in costly delays. It is always best to have a contingency plan with some extra available funds so that you can still finish the project despite what happens. 
This 20% is a cushion that you should hold on to. You may not have to spend it at all, but it is nice to have it around just in case. Hire the right Cambridge builders to do some early investigative work or exploratory demolitions so that they can advise if some problems may occur at a later stage. These extra funds will also provide you with a lot of flexibility during the home renovations. While your builders in Cambridge are working on your home, you can approach them with a few more tasks you want to add to the renovations list. Since they are already at the property and you have the extra funds ready at hand, they can effortlessly accommodate a few changes or additions during the project.