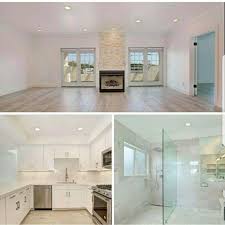 If you are planning a home renovation before hiring builders in Cambridge for the job, you
might have already done a lot of research and are aware of what to expect. However, many
people worry about the duration of a project, especially if a lot of work needs to be done. This
is because you might need to make other living arrangements while your Cambridge builders
are always onsite doing the construction work around the clock. Or you might end up having to
live at home surrounded by a lot of noise and foot traffic for a very long time, which would
drive anybody insane. Here is how long a home renovation takes so that you and your family
can prepare in advance.
Most Renovations Take Less Than A Year
Even though a lot of home renovation projects can be unpredictable, the average time it takes
to complete the entire job with the most efficient builders in Cambridge is around eight
months. The least amount of time needed for a renovation is approximately four months.
However, this is after the initial stages of remodelling, including research, planning, and
budgeting, are already set in motion. There are many other things that you need to take into
consideration. Mainly because these factors can delay projects or extend the amount of time
the renovations take to finish.
Unexpected Problems and Delays
An entire home renovation can include all the living areas, bathrooms, kitchen, basement, attic,
the garage, etc. This could be a tremendous job, depending on the size of your property. That is
why home remodels take longer than expected to complete. Your contractor might have failed
to consider the condition of the property before agreeing to the job. Then they might stumble
upon water damage, rot, and many other structural problems that would extend the timeline. It
is imperative to find the best builders in Cambridge who are exceptionally skilled at time
management and anticipating issues before pushing deadlines just because they were not
thorough enough right from the start.
The Five Stages of Your Remodelling Process
Your Cambridge builders should give you an accurate timeline with five critical stages
throughout the renovation process from start to end. However, there are a lot of things you
must do before booking them for an inspection. The first is the research stage, where you
should search the market for the best builders in Cambridge, products, and materials that need
to be used. This will help you establish a budget if you need to organize additional funding
before starting work on your home.
The second stage is planning, and this can take two months or longer. This is when you can
narrow down all your ideas and start visualizing them in the form of sketches and 3D designs.
Then comes the pre-construction, where all the permits and approvals for alterations to your
property need to be obtained. To ensure that things run smoothly, you might have to map the
timeline, schedule work, and look for the right suppliers. This could easily take anywhere from
three to six months.
After you have the right team of builders in Cambridge ready to start work, the construction
stage can go on for four to six weeks. If everything goes to plan, then the timeline will not need
to be extended. Therefore, you should always look for the most reputable Cambridge builders.
They should reassure you that they can take on the entire scope of the project and conduct
thorough investigations instead of delaying work down the line. The final stage is the
completion of your project. This will consider all the requirements you need for the last sign off,
especially by the authorities. During this stage, all the expenses will be covered, and there will
be no loose ends or work left unfinished. The completion stage can take a maximum of three
months, leaving room for any last-minute details.